Fighting has reached the centre of the besieged Ukrainian port city of Mariupol, as attempts to rescue people trapped under the rubble of a bombed-out theatre were again hampered by Russian shelling.
The Russian defence ministry said its forces were "tightening the noose" around the city, and that "fighting against nationalists" was taking place in the city centre. Mariupol's mayor, Vadym Boichenko, appeared to confirm the claims, telling the BBC that fighting was "really active". "Tanks and machine-gun battles continue," he said. "Everybody is hiding in bunkers."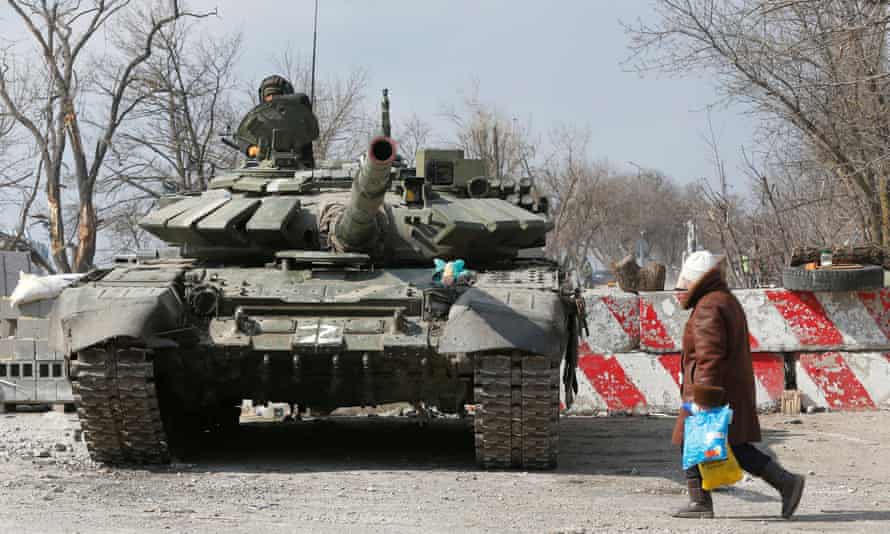 More than 350,000 civilians have been stranded with little food or water in Mariupol, which was under constant bombardment on Friday. Officials say that over 1,000 people may have been taking refuge in a bomb shelter underneath a theatre that was struck on Wednesday.
Read more the guardian