Halyna Vasylivna lives alone in a tiny "Khrushchevka" flat. At 94, she has outlived her sons and her husband, and her grandchildren live outside the city.
Her apartment, named after the Soviet leader under whom the five-storey buildings in Kyiv's Podil district were built, is too far from the bunker so she hides in her pantry during airstrikes.
Vasylivna is grateful for her social worker Olya's visits a few times a week. She wishes she did not live alone. "It's important to have someone who can listen to you," she says.
Vasylivna is one of 2 million older women in Ukraine who have remained largely invisible to authorities. Most of Ukraine's elderly people are women – they make up two-thirds of those aged over 65 and 71% of those aged above 75 – partly because Ukraine has the sixth highest proportion of women in the world.
These women are reliant on tiny state pensions (Vasylivna's is about £130 a month), and require support from social services, charities and international institutions. They have become the group most likely to be alone, whether through mobility issues, bereavement or a reluctance to leave familiar surroundings. The lucky few get help; many do not. Ukraine's health and social care system was already under pressure before Russia invaded in February.
Despite progress through reforms, including decentralisation that allowed regional institutions to allocate budgets locally, an overstretched and underfunded health system is again in crisis. Ukraine's expenditure on healthcare has declined from 7.8% of GDP in 2015 to 7.1% in 2019 (the last available data). The world average was 9.8% in 2019. Now the country is experiencing a humanitarian crisis, with dozens of accounts of rape and murder of Ukrainian elderly women – the biggest group left behind, of those allowed to leave, and least able to escape.
In Kyiv's Holosiyevo district, there are 786 elderly people – 80% of them women like Vasylivna – alone, unable to leave their homes, and without relatives to care for them. Since Russia attacked, the number of social workers in the local centre has collapsed by more than 75%. Those women who remain are mostly elderly themselves, and now have four times as many clients to look after. They work five days a week, earning about £170 a month to supplement their small state pensions. "We need to support both our elderly clients and ourselves," says 65-year-old social worker Nataliya Bodnar.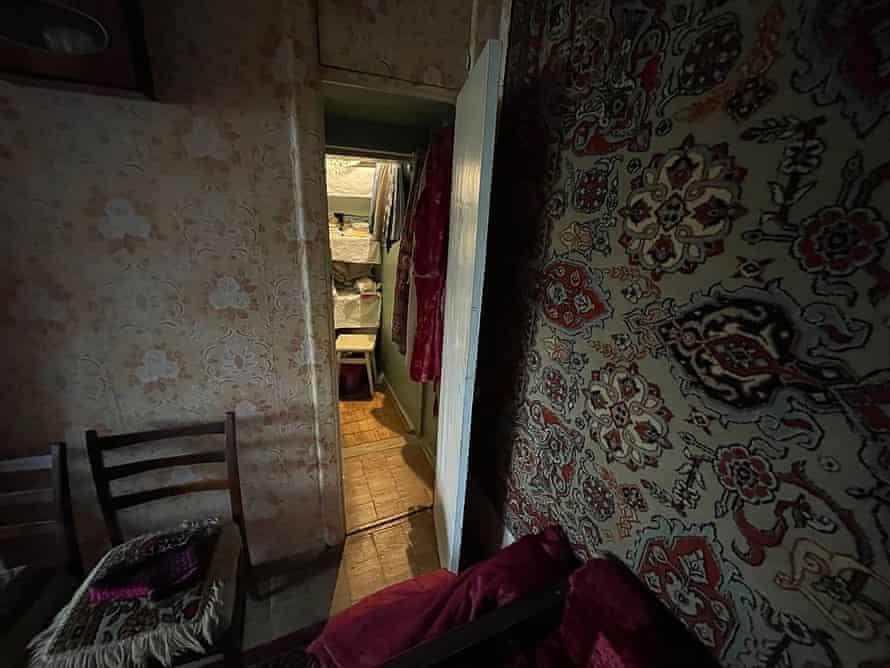 Social centre manager, Oksana Ruban, says they have faced multiple challenges. "Public transport was closed, the curfew lasted sometimes up to several days, shops closed, too. We had to make sure all of our clients were taken care of by someone – if not relatives or us, at least by neighbours or volunteers. We all worked relentlessly."
Read more The guardian